Bola Tie in progress…
by David LaPlantz ·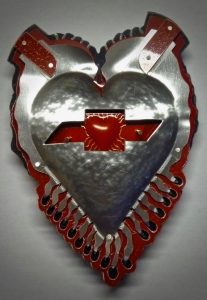 Bola Tie in progress…
Revving up 2 Rt. 66 speed in excess, the "lines on the road look like dots…"
Trimmed and removed, chopped for speed and endurance, dangerous curves ahead…
Where is my necker's knob, did it slip off my steering wheel on that last curve, ouch…
Red lights speeding from my behind!!!
Am I about to be in trouble, again???