About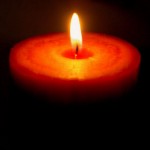 Santa Fe, New Mexico is the location of LaPlantz Studios.
It is on the high desert environment, located between the Sangre de Christo Mountains on the east and the Jemez Mountains to the west, that David LaPlantz decided to follow his dreams and make his life complete.
After many years of living (way out west) on the Pacific Coast, in Northern California's Humboldt County, David decided to return to his real 'Western roots' in Santa Fe, New Mexico.
During 1967-1968 academic year, LaPlantz taught in Santa Fe at the Institute of American Indian Arts and became, as he would subsequently realize and describe himself, "A Western person living in a Mid-Westerner's (from Ohio) body!"
Life took 37 more years before he would move back to his 'Western roots!' Comfortable, content and secure back in what David calls 'the real West,' he spends his days and nights making art, eyeballing/living the incredible New Mexico culture, watching movies and enjoying the wide, expansive blue sky.
David's art guides his life, while he enjoys the journey of a lifetime, on the high desert of Santa Fe!
Mailing Address:
David LaPlantz
69A Las Estrellas
Santa Fe, New Mexico 87507-4230
Email Address: LaPlantz1@cybermesa.com
Phone: 505-438-2469