Welcome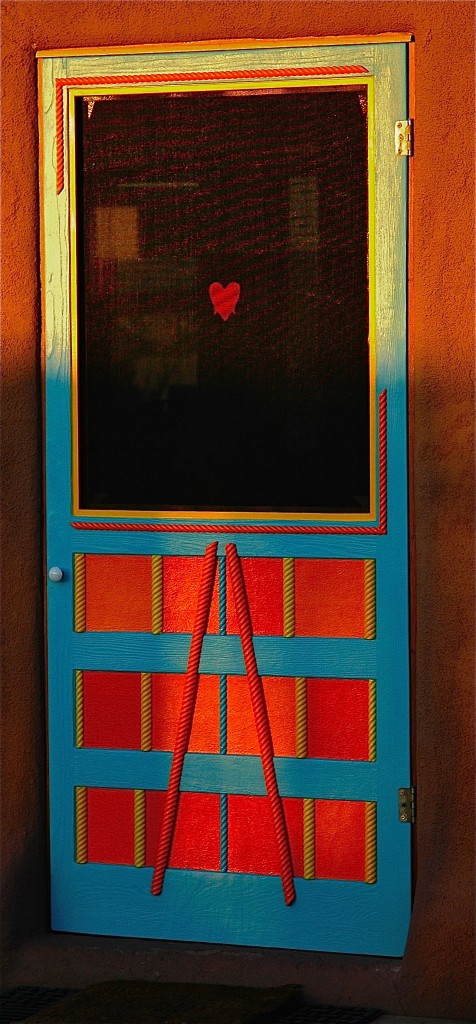 This is the website for LaPlantz Studios of Santa Fe, New Mexico. Welcome!
"The true sign of intelligence is not knowledge, but imagination" — Albert Einstein.
When you open the door or window to your imagination, what do you see?
This website is about the imagination and the magic of what head, hands, heart and art can do for humanity.
May the art images, pictures and writings inspire and give you permission to open the door or window of your own imagination unleashing creativity and magical moments for you and your viewers!
Welcome to LaPlantz Studios, a constantly evolving, visual journey……
Your host is David LaPlantz (aka D. D. Deco), an active, producing jeweler and metalsmith. He flirts back and forth between jewelry and social commentary sculpture. Read his biography and artist's statement.
His 3-D artist's resume is also available.
This site remembers the spirit and honors the life of Shereen LaPlantz (1947-2003), Book Arts and Basketry artist, author, teacher and my best friend. See Shereen's biography and artist's statement. The ebook companion, written by the author, to The Art and Craft of Handmade Books is available here as well.
Hold the presses!! Shereen LaPlantz' Innovative Bookbinding, Secret Compartments & Hidden Messages is now ready for purchase!! After countless hours of labor, the 2013, Third Edition Reprint is completed.  Here's how to order your copy:  http://bit.ly/18lwlVy
David's Voice is a visual and quasi intellectual platform energized to present his metamorphic visual art and other thoughts on a daily basis. It is hoped that these entries will stir your imagination and present metal/mental images to ponder. What?
Are you interested in purchasing any of David's art, especially as seen in David's Voice? If so, please contact David.    Prices start at $80.00.    Also, any jewelry seen can be made in your color choice. In addition, any design/image can be modified to suit your personal taste and desires. David's art is fabricated from industrially painted aluminum and engraved or otherwise surface enriched. Each round brooch is 2″ in diameter.
David's colorful and narrative, modern art jewelry is now being represented by Artners Gallery @ www.artnersgallery.com. Please visit Artners Gallery and see the fabulous and creative selection of jewelry and jewelry artists represented!
If you are in or traveling to Santa Fe, New Mexico you may visit Jett Gallery to see the current suite of David's jewelry. 
Oh, look out! David's newest brooches are being exhibited at Facere Jewelry Art Gallery in Seattle, WA. If you are in the Seattle area, stop by and take a look!     
Original music for selected pages of the LaPlantzStudio.com site was provided by Michael Hall.